You can create a shortcut icon on your mobile or tablet device's home screen for quick access to Chorus Connection.
You can do this on almost any smart device. For Androids, iPhones, and iPads, the process is super simple and it creates an icon that looks and works just like an app!
Pro-Tip: This technique works for ANY website, not just Chorus Connection. Now you're going to start making home screen shortcuts to everything, aren't you?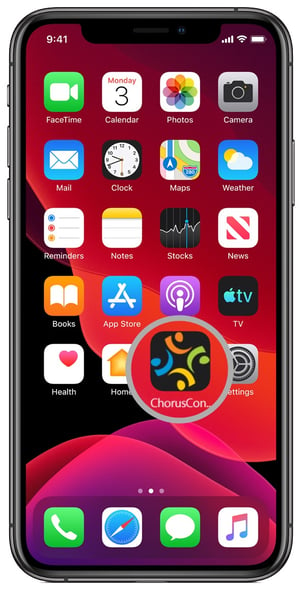 iOS/Apple Instructions
Open Safari and go to the Chorus Connection sign-in page.
Tap the icon at the bottom of the screen.
Tap Add to Home Screen on the next menu.
Confirm the icon's name as "Chorus Connection" or customize it.
Tap Add
Android Instructions